An exploration into the use of American craft brewing with fruit
The use of fruit in beer is nothing new and in today's 'anything goes' brewing landscape, it's seeing a resurgence as brewers experiment with styles and flavours, both ancient and experimental. Fruited beers provide an opportunity for the hospitality industry to offer something new and creative that sets them apart from other establishments.
In the States, American craft brewers, renowned for their innovation and creativity, are pushing the boundaries of brewing with fruit to develop ground-breaking new styles, tastes and flavours. According to the Brewers Association, the not-for-profit trade association representing small and independent American craft brewers, fruited beers, in their many different guises, are growing with the category up 8% in 2022*. They appeal to today's young drinkers who are seeking less bitterness in their beer choices and exploring light, fruity, tart, refreshing styles with a soft mouthfeel or heavily fruited bold and complex fruit-forward beers. Fruited beers also appeal to the aging craft beer drinker who is tiring of intensely bitter beers and seeking something light or fruity.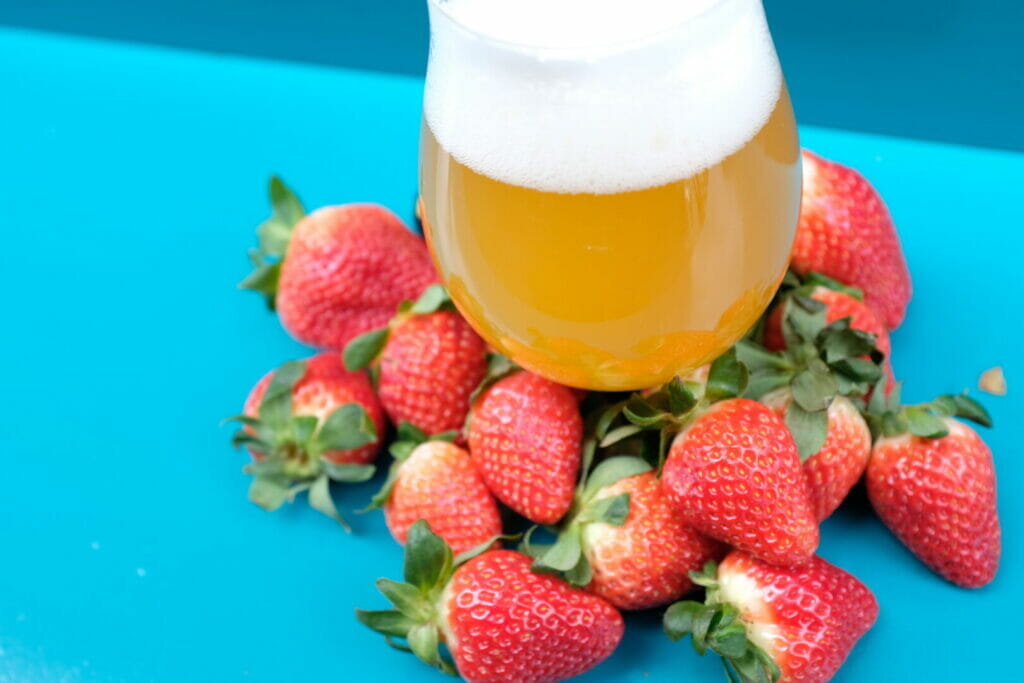 903 Brewing Co from Sherman, Texas, releases four new heavily fruited sour beers per month based on fruits that are in season. Jeremy Roberts, co-owner/founder of the brewery claims that the trend towards fruited beers is growing and explains: "We're seeing more and more consumers getting burned out on beer. Ready-to-drink cocktails are a growing trend that people are increasingly drinking instead of beer. Getting people excited about beer again is not easy but heavily fruited sours and sours that taste like cocktails appeal to the non-beer drinkers and to those who are looking for more flavour."
And it's not only the youth of today who are enjoying such beers. Roberts continues: "We guessed that our heavily fruited sours would be just for the young drinkers, but that's not the case. People in their 20's and 70's enjoy our heavily fruited sours!"
Fruit can be added to almost any style of beer but is most commonly used in low-hopped wheat or blonde ales, Berliner Weisse and sour beers, hazy/juicy IPAs, barrel-aged beers and even pastry stouts. Fruit can work with a broad spectrum of alcohol strengths and provides sweetness that can be balanced by a high level of acidity.
American craft beer is available through national wholesalers or on line from Athletic Brewing, or the Cascade Club Chefs and restauranteurs are invited to make use of the free resources available on www.brewersassociation.org or www.craftbeer.com
*The Harris Poll, consumer data